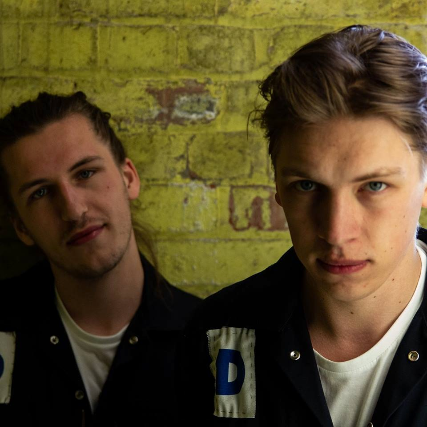 Thu Oct 18 2018
7:00 PM - 11:00 PM
1st Floor, Cardiff University Student's Union Park Place
Cardiff CF10 3QN
Ages 14+
DRENGE / ROLLING BLACKOUTS COASTAL FEVER
THE ORIELLES

GRL TLK DJs
Swn Festival
Drenge / Rolling Blackouts CF / The Orielles
Sorry, you missed this event.
Check out other similar events on TicketWeb.
Hailing from the English village of Castleton, brothers Rory and Eoin Loveless formed Drenge (taken from the Danish word for "boys") whilst in their mid-teens. Initially with Eoin on lead guitar and vocals and Rory on drums, their raw grunge-inspired blues-pop sound was cultivated from the countryside landscape and their desire to escape from it. Their self-titled debut album was released a month after they made headlines for appearing in British Labour MP Tom Watson's resignation letter from the Shadow Cabinet. After making their American television debut on the Late Show With David Letterman they released their second LP Undertow and toured it to festivals & headline shows across the world, playing with the likes of Wolf Alice, the Maccabees and Arctic Monkeys.

Drenge have now announced their third album, Strange Creatures, produced by longtime collaborator Ross Orton (Arctic Monkeys, M.I.A, The Fall), due for release on February 22nd 2019 via Infectious Records. Strange Creatures includes the singles 'This Dance' and 'Autonomy', and was recorded in Sheffield at McCall Sound earlier this year. The album was made "after months of chiselling away, ripping themes and ideas apart, and sewing them back together", and is described by the band as "the most considered record we have ever made".

Since the band's inception, Rolling Blackouts C.F. have carved out a unique place in the local musical landscape with their penchant for hooky guitars and undeniable melodies, married to lyrics that are intelligent and wide-eyed, with an unmistakably-Australian dry wit. The French Press EP landed on many 'Best Of 2017' lists, including The Guardian/The Observer 'Hidden Gems'. Meanwhile, lead single 'French Press' made countless end of year lists including coming in at #10 on Rolling Stone's Best Songs of 2017, while the band came in at #13 in Paste Magazine's Best New Artists.

Hailing from Halifax, The Orielles are sisters Sidonie B and Esmé Dee Hand Halford and their best friend Henry Carlyle Wade whom they met at a house party just a few years ago. The then teenagers bonded over their shared love of alternative US bands from the 90s such as Sonic Youth & Pixies as well as pioneering filmmakers including Quentin Tarantino (The Orielles have cited his work in their songs and consider his work a major lyrical and aesthetical influence). Keen proponents of the DIY aesthetic, they learned their instruments on the road through gigging and the band have spent the past few years polishing their sound. Now signed to Heavenly Recordings with whom they have released 2 singles to critical acclaim 'Sugar Tastes Like Salt' and 'I Only Bought It For The Bottle'.
Swn Festival
Drenge / Rolling Blackouts CF / The Orielles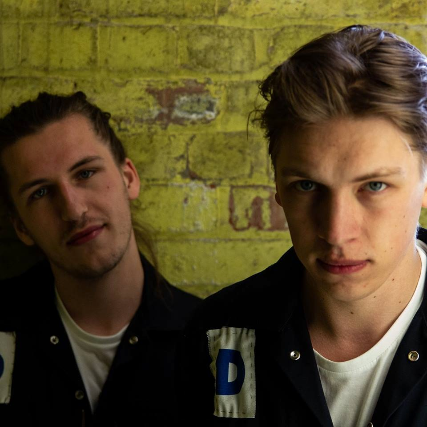 Sorry, you missed this event.
Check out other similar events on TicketWeb.
Ages 14+
DRENGE / ROLLING BLACKOUTS COASTAL FEVER
THE ORIELLES

GRL TLK DJs