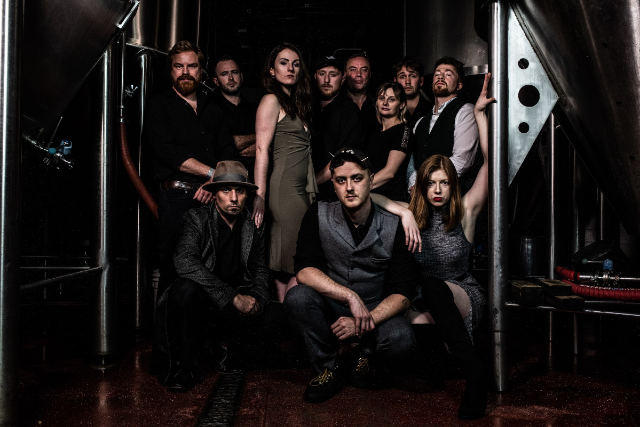 Thu Apr 23 2020
7:00 PM - 11:00 PM
20-22 Highbury Corner
London N5 1RD
Under 16s with an adult
Ages 14+
Support: Funke and The Two Tone Baby
DHP Presents
Dutty Moonshine Big Band
The Dutty Moonshine Big Band are a 14-piece jazz trained big band fronted by hip hop and grime MCs, backed by a DJ and a producer with a taste for the bass. What more could you want? Have you ever heard Duke Ellington's Caravan performed as a huge Garage banger? Or 12-bar blues manipulated into a half time DnB/carnival anthem? Or a New Orleans funeral song turned into a whiskey soaked mid-tempo breaks dancefloor destroyer? We know you haven't because there's only one band in the entire world like these guys!

The big band is the brainchild of Michael Rack aka Dutty Moonshine, a successful DJ who's toured four continents and entertained thousands of thousands with his take on 1930s meets dirty bass. For the last two years the band has sold out every club show and played nothing but main stages at festivals.

Ladies and gentlemen – welcome to the most unique game changing band you've ever heard.

Photographer: Sarah Koury

I'm self managed now so I can write my own bios without getting in trouble! Trained in the art of interstellar musical ninjitsu this grade A plonker can't take bios seriously as they all sound like the same regurgitated shit. I got a big band it's awesome, pew pew! Michael had issues with using the correct tense.

Quotes from Dutty Moonshine shows:
"Hold my beer while I roll this" - someone who needed a smoke.
"Where the fuck are all my mates?" - someone who had lost his mates.
"This is shit." - someone who didn't like the music.

Funke and the Two Tone Baby is a one man sonic explosion. Uncategorized and uncharted. Jammed halfway between frenzied alt-blues and metronomic dance beats. Combining guitar and harmonica with beatboxing and effects that seamlessly collide the organic with the mechanical to create a fresh sound of unstoppable rhythm and unrelenting melody.

DHP Presents
Dutty Moonshine Big Band
Thu Apr 23 2020 7:00 PM - 11:00 PM
The Garage
London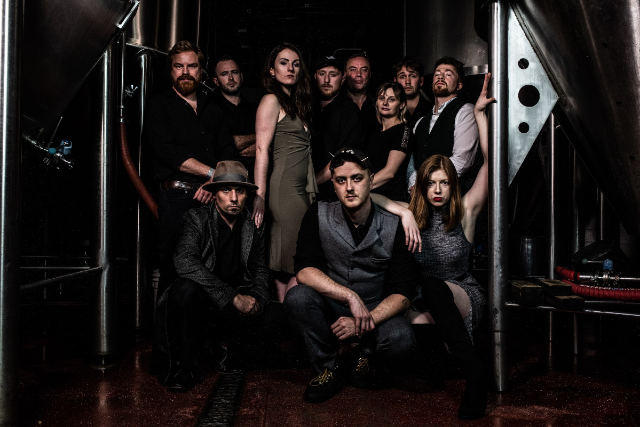 Under 16s with an adult
Ages 14+
Support: Funke and The Two Tone Baby