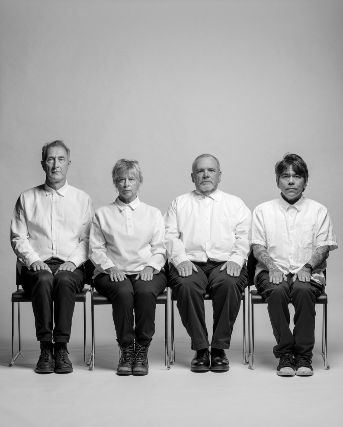 Mon Oct 2 2023
7:00 PM - 11:00 PM (Doors 7:00 PM)
St Michael's Road Byker
Newcastle upon Tyne NE6 1QU
£30.25
Ages 14+
Please note, this event is 14+ (under 16s must be accompanied by someone who's 18 or over).
Academy Events presents
Gang of Four
GANG OF FOUR – 77 – 83 TOUR BIO

Gang of Four was formed in Leeds in 1976 by bassist Dave Allen, drummer Hugo Burnham, guitarist Andy Gill, and singer Jon King. The band pioneered a style of music that inverted punk's blunt and explosive energies — favoring tense rhythms, percussive guitars, and lyrics that traded in Marxist theory and situationism. They put every element of the traditional "rock band" format to question, from notions of harmony and rhythm to presentation and performance.

This original lineup of the band released two monumental albums, Entertainment! (1979) and Solid Gold (1981). A third, Songs of the Free (1982), was recorded with bassist Sara Lee replacing Dave Allen. After Songs Of The Free, Burnham departed the band and Andy Gill and Jon King continued on to release Hard in 1983. After this release, the band broke up. In 2004, the original quartet reformed for tour dates and released Return The Gift (2005).

Gill's untimely death in February 2020 was cause for many to once again re-examine the group's catalog and the legacy of these early releases was widely cited. Not only did Gang of Four's music speak to the generation of musicians, activists, writers, and visual artists that emerged in the group's immediate wake, but the generation after that. And the generation after that, even.

In 2021 the band teamed up with indie label super force Matador to release a deluxe, Grammy nominated boxset "Gang of Four 77-81" – a comprehensive and exhaustingly detailed history of the band's music, politics and influence over the period that cemented the band's iconic status.

In the last few years, their songs have continued to resonate with and been sampled by artists far afield from "post-punk," including Run the Jewels ("The Ground Below") and Frank Ocean ("Futura Free"). Now forty years since the original release of Entertainment!, Gang of Four's legacy cannot be overstated.

In 2022, the band reformed with original members King and Burnham joined by former bassist Sara Lee and Slint guitarist David Pajo, for a hugely successful North American tour playing songs from the critically acclaimed period between1977 – 1983.

With more touring planned in 2023 - the gang are back and are ready for more.

Academy Events presents
Gang of Four
Mon Oct 2 2023 7:00 PM - 11:00 PM
(Doors 7:00 PM)
The Grove
Newcastle upon Tyne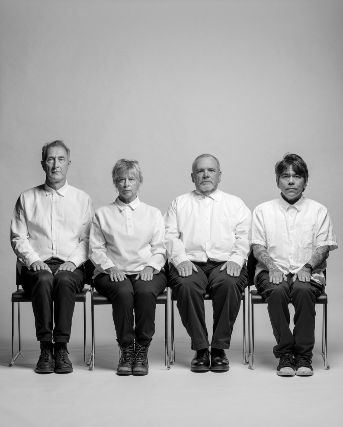 £30.25
Ages 14+
Please note, this event is 14+ (under 16s must be accompanied by someone who's 18 or over).