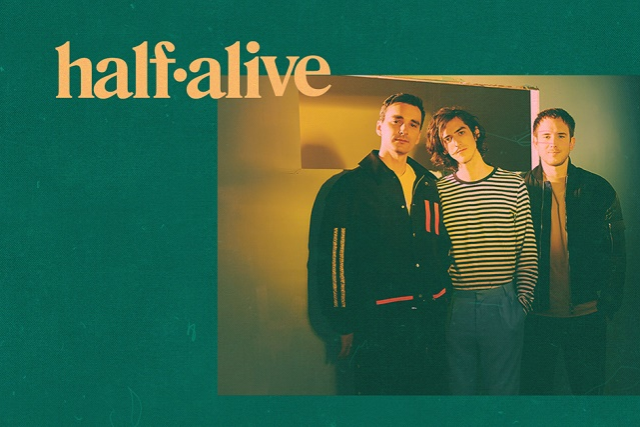 Tue Nov 12 2019
7:00 PM - 11:00 PM
Town Hall Parade
London SW2 1RJ
Under 16s with an adult
Ages 14+
Support: APRE
Live Nation Presents
half•alive
'still feel.' was never supposed to be a 70s-inspired, electro-halftime-chorus jam complete with a highly-choreographed music video. Nay, the track had very humble beginnings; born from a 50 song project three years ago i had challenged myself to in hopes of improving my skill as a songwriter. Brett and I had back to back studio time around then so we ended up just combining our times and writing many of those 50 songs together; J Tyler would end up joining the posse later and contributing instrumentally to those songs which became the foundation of half•alive. 'still feel.' was song #11 on that 50 song list, although back then it had a different title and belonged to a different genre entirely. The song sat comfortably in an 8×11.5 back leather inch notebook for quite some time before it was ready to see the world. Now look at it; in its prime, and shakin' its booty like its 1979.

That rare new band who seem to arrive self-contained, fully-formed, and seemingly ready for anything, APRE are already showing a keen ear for fearless pop songs which also speak of life's bigger hopes and fears.

Drawing equal influence from the confessional tones of Bon Iver and Foals as red-blooded 80s pinups like Tears For Fears and ABC, APRE first met in the unlikely musical haven of Ealing Chess Club. They were introduced through the owner Sue, who let the pair use the back room of the club to start self-producing their songs and rehearse their creations live. The first results, 'The Movement Of Time' EP, proved an immediate checkmate, twisting those most private moments into widescreen, alternative pop. Its followup - 'Drum Machines Killed Music' - began life as one of the boys' dissertation title, but now acts as a movement of time into the next phase of APRE (discussing the changes in music through the developing use of drum machines). Nodding to the past, present and brightly forecast future, APRE's quickly-identifiable sound is matched by a keen eye for arresting, slightly surreal visuals (from the early artwork to their instantly-identifiable red jackets). Watch this one.
Live Nation Presents
half•alive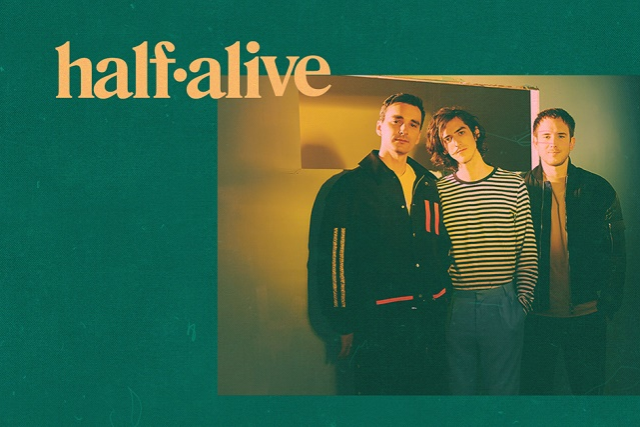 Under 16s with an adult
Ages 14+