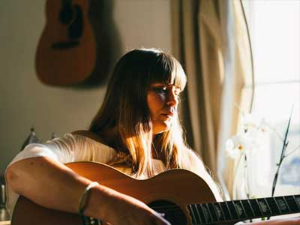 Sun Sep 17 2017
7:30 PM Doors
466 Portswood Rd
Southampton SO17 3SD
£7 Adv / £9 Door
Ages 18+
Share With Friends
Touring her second album 'Sun To My Moon' ~ don't miss this enchanting, haunting and ethereal south coast singer.
Lucy Kitchen Album Launch
Sorry, you missed this event.
Check out other similar events on TicketWeb.
A mesmerising and haunting new album from Lucy Kitchen.

Free download track from the new album available here.

From the opening notes, Sun to My Moon, Lucy Kitchen's second studio album, takes you on a journey spanning from fragile stripped back confessionals to Americana, to psychedelic-tinged harmony laden anthems.

Featuring a more expansive sound than her previous offerings with full band on a number of songs, plus piano, pedal steel, Hammond and lush strings, Sun to My Moon was recorded mostly at Valley Studios and mastered to tape at Tilehouse Studios. The naturally raw sound is big, yet also intimate - and paints an emotive picture.

In the search for touchstones Lucy is often compared to the likes of Joni Mitchell, Beth Orton and, vocally, to Sandy Denny - 'Lucy's vocal tone has hints of the late Sandy Denny in it – a rare and precious thing indeed' (bestnewbands.com), but her sound is all her own.

Sun to My Moon opens with the track of the same name, a call for a lover 'Sun to my moon, rain in my sea, I called out for you, the wind carried you to me', followed by the crashing, swirling emotion of 'Searching for Land'. 'Lovers in Blue' features stunning strings, and the ethereal 'Summer Queen' builds from delicate piano and acoustic guitar to full band and back again. She says of the album "There's a theme of loss but how, within that, love somehow pulls us through. There's also I guess for me the vibe that I veer towards the moon - the darker, questioning side and a lot of the songs on the album have come out of a hard couple of years personally but also within that amazing things have happened as a result."

Since her last album, Waking, Lucy has been in demand as a vocalist, working with a number of electronic music acts to write and record songs that have been championed by the likes of BBC Radio 1 and Mixmag. She's also performed on the John Peel Stage at Glastonbury festival.

Sun to My Moon will be released on the 1st September on Bohemia Rose Records.

The Lion and The Wolf is the performing moniker of Thomas George. Thomas has been touring relentlessly since quitting his job in January 2014, and his addictive live set of dejected yet hopeful songs coupled with truthful and earnest vocals have seen him perform all over Europe, from the top to the bottom of the UK, not to mention UK and EU tour support for the likes of Rob Lynch, Northcote, PJ Bond, Signals Midwest and Owls By Nature as well as appearances at Slam Dunk, Hevy and Isle of Wight Festival. Since leaving full time work, Thomas has racked up over 300 shows.

Staying true to the DIY ethic, this extensive touring has all been orchestrated off his own back – something The Lion & The Wolf 's fans highly respect. Thomas hit the studio throughout the summer of 2014, on the south coast of England, recording The Lion & The Wolf 's debut full length, 'Symptoms'. The original bedroom recordings of lo-fi folk songs have been brought to life with full instrumentation and warm analogue sounds. Thomas' very particular approach to the production of the record meant that the album was recorded with minimal digital plug-ins, serving to create a raw, natural sound and ultimately a more powerful impact, whilst in some ways staying true to the lo-fi sound that shaped previous releases.

Above all, The Lion & The Wolf is known for his solo live shows, which captivates audiences wherever he goes. His dynamic vocal and finger-picking guitar style, together with a tendency to step away from the mic and play directly in the crowd creates a unique, special and emotive experience for audiences.

2014 was an incredibly successful year for The Lion & The Wolf. In March he played main support to Rob Lynch on a three week EU tour. Following this he returned to Europe multiple times as well as having played over one hundred and thirty shows collectively. The rest of the year saw The Lion & The Wolf strengthen his already impressive show count, with UK and EU tours right through until the end of December.


Jo Long sings divinely and plays the acoustic guitar.

Rick Foot plays double bass divinely and sings.

The duo grew out of the four-piece band Jo Long & the Pure Drop, combining Jo's beautiful voice with Rick's distinctive melodic and atmospheric bass playing to produce a stripped down and intimate collection of songs about death and tea. Their repertoire encompasses original and traditional material, with a sprinkling of songs from Gram Parsons, Richard Thompson, Gillian Welch, Ivor Cutler and others.

An intimate, cosy, seated event for those that want a more relaxed musical experience ~ a chance to sit back and enjoy the music in a candle lit setting, up close and personal to the band.
Lucy Kitchen Album Launch
Sun Sep 17 2017 7:30 PM Doors
The Brook
Southampton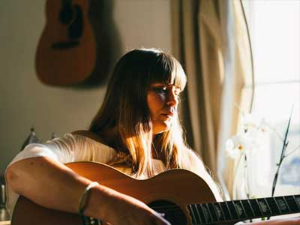 Sorry, you missed this event.
Check out other similar events on TicketWeb.
£7 Adv / £9 Door
Ages 18+
Touring her second album 'Sun To My Moon' ~ don't miss this enchanting, haunting and ethereal south coast singer.