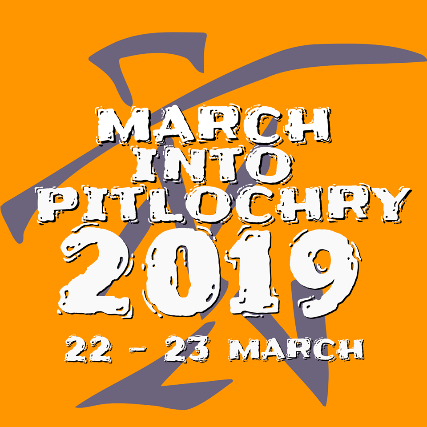 Fri Mar 22 2019 - Sat Mar 23 2019
5:30 PM Doors
West Moulin Road
Pitlochry PH16 5DR
£27.00 - £54.00
Ages 14+
Look out for line up announcments via Facebook, Twitter and www.marchintopitlochry.co.uk


There may only be two members with the same surname, but The Dunwells are very much a band of brothers. Consisting of two siblings, the hardworking duo from Leeds is preparing to release their new EP, COLOUR MY MIND, which will be released December 1st. The single off of that album (by the same name) will be released on October 13th.

Indeed, that tenacity and spirit have brought the band members a long way since their school days. Joe Dunwell and his elder brother Dave grew up in a musical household and fondly recall flipping through their dad's Bob Dylan and Beatles records, as well as hearing their mum singing along to Motown. Bassist Rob Clayton has been Dave's best friend since childhood—in fact it was the Dunwell brothers' dad who taught Rob how to play bass.

The Dunwells' songwriting has grown over the years since school, enriched by extensive US and UK touring in support of the band's 2013 debut, Blind Sighted Faith. "There were so many euphoric moments on tour, and we've tried to capture those feelings in the new songs," says Dave. Those memorable moments included an appearance on Late Night With Jay Leno and performances at Lollapalooza, Austin City Limits Fest and the Bonnaroo Festival, as well as sold out shows across the UK.

Helping The Dunwells capture their best ideas on the new songs were producer Stephen Harris (U2, Kaiser Chiefs and The Wombats), songwriters Blair MacKichan (Sia) and James Flannigan (Kodaline), and Manny Marroquin (Kanye West, Rihanna, Pink), who mixed title track "Lucky Ones." After being on tour for such a long stretch of time, the band had a renewed sense of self, which inspired much of their writing for this new EP. "Being away from home re-affirmed our identity," remembers Dave. This sentiment was reinforced in Harris' studio, an hour north of Leeds. "We felt at home there," recalls Joe. "That northern feel was important. Not because we're 'a northern band,' but there's something about Stephen's production that gives our songs a sense of place." That strong sense of local pride shines through in songs like "Lucky Ones," whose sentiment is universal but which is underpinned by a very English-strutting sound. "It's about saying 'Yeah, we are the lucky ones, come over here and look at us,'" explains Dave. "It's not arrogance, but a reminder of how lucky we all are to be alive and how great life can be."

A nomad both geographically and musically, Ross Wilson (Blue Rose Code) writes from the heart - eschewing any specific genre - and the twelve new songs on The Water Of Leith, addressing themes of love, loss, travel, home, accepting the past and embracing the future, are painted with colours of soul, jazz, folk and pop - an eclecticism that has become a hallmark of Blue Rose Code and has seen him compared to John Martyn, Van Morrison and Tom Waits.

Blue Rose Code were recently featured on Loose Ends (BBC Radio 4), the esteemed Quay Sessions (BBC Radio Scotland) was nominated for Scots Singer Of The Year in the MG ALBA Scots Trad Music Awards 2017, won Scottish Album of the Year 2017 and was also listed as one of the Albums of the Year by The Skinny and No Depression respectively.

'The Water Of Leith,' Blue Rose Code's 4th studio album, released in October, has rightfully been praised to the rafters and was recently hailed by The Skinny magazine as their Scottish Album Of The Year 2017.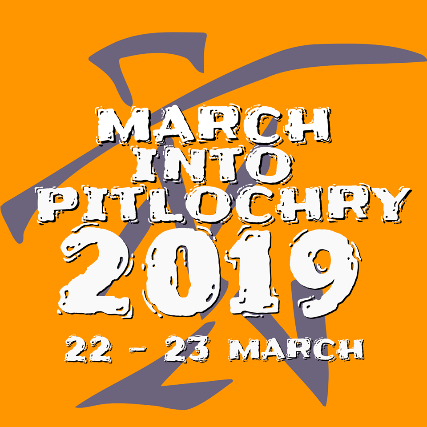 £27.00 - £54.00
Ages 14+
Look out for line up announcments via Facebook, Twitter and www.marchintopitlochry.co.uk