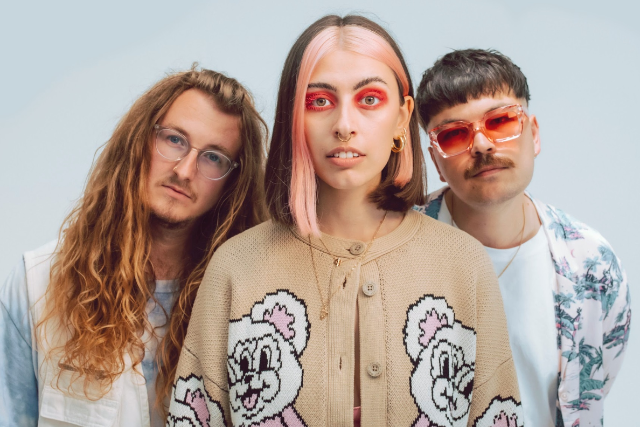 Wed May 26 2021
7:00 PM - 10:00 PM
23 Pelham Street
Nottingham NG1 2ED
£9.20
Ages 14+
Support: Petrie

Please note, this show is rescheduled from 7th April 2020. Tickets remain valid.
Things are most certainly on the up for Brighton-based alt-pop quartet ORCHARDS. For anyone who might be wondering why, there's one word that seems oddly lacking in the description of many bands, but sticks to Orchards like glue: Fun. Charming, delirious, positive, big-beaming-grin-on-your-face bundles of fun.

Friends since childhood, Sam (Rushton, guitar) and Dan (Fane, bass) met remaining members Will (Lee-Lewis, drums) and Lucy (Evers, vocals) in their first week at university in Brighton – the start of a friendship which has seen them become increasingly inseparable and has resulted in the tight, family unit they are today.

To date, they've released a steady stream of standout singles including fan favourite 'Peggy', the '80s summer pop anthem 'Darling', and their surprisingly meta ode to the worldwide bee colony collapse 'Honey' – all of which feature on the EP.

These tracks have seen keen support from local and national radio at BBC Introducing, Juice Radio and BBC Radio 6 Music, backed up by critical praise from press including Noisey, The Line of Best Fit, DIY, CLASH, DORK, Wonderland, Indie Shuffle and a whole host of Hype Machine blogs and influencers.

Previously described as a "glittery gateway drug" and combining left-field experimentation with startlingly prescient pop sensibilities, Orchards are following in the footsteps of luminaries Everything Everything and Foals, though their personal influences range from the super mainstream pop of Anne Marie and Dua Lipa, through to the danceable indie of Bloc Party and The Wombats, to more progressive, heavier bands like The Mars Volta and The Fall of Troy.

Approaching their new material with a heavy focus on killer melodies, the songwriting process was intentionally conscious of that vital room being left for the melody to breathe, whether that meant taming a guitar riff or simplifying a drum beat, it didn't matter so long as the melody was at the forefront.

"There's more to Orchards than meets the eye. The band's whip-smart math-pop is all glistening surface and immediate melody, but beneath this chrome-plated chassis lies a complex rhythmic engine." – CLASH Magazine

"'Honey,' by Orchards is a great example of Math Rock mixed with Top 40 pop elements." – Indie Shuffle

"Math-pop brilliance." – DORK

"Atop sharp-edged, angular collisions, Orchards managing to cram approximately 5 killer hooks into the space of a single song" – DIY

"The quartet's delightful dabblings in math-rock and incredible hooks has manifested in an undisputed banger that you'll have in your head for the rest of the day" – Wonderland
Wed May 26 2021 7:00 PM - 10:00 PM
The Bodega
Nottingham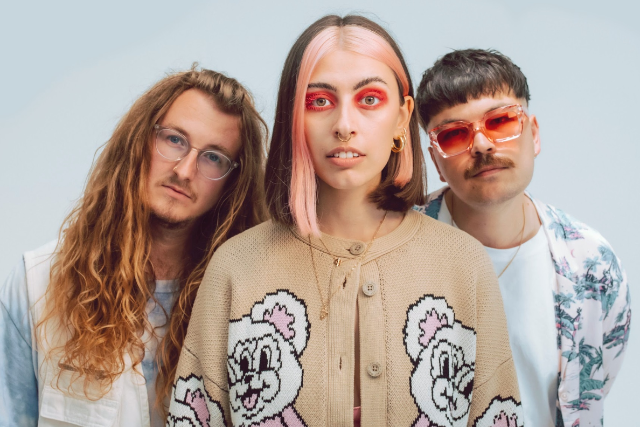 £9.20
Ages 14+
Support: Petrie

Please note, this show is rescheduled from 7th April 2020. Tickets remain valid.