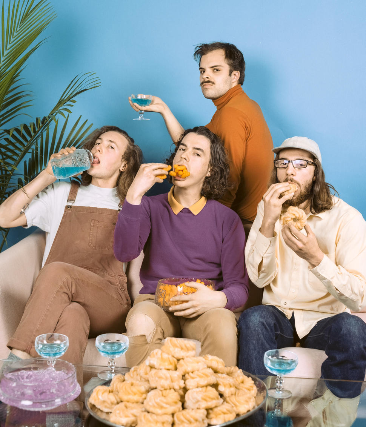 Tue May 29 2018
7:30 PM - 11:00 PM
275 Pentonville Road
London N1 9NL
ID Required
Ages 16+
DHP Presents
Peach Pit
+ Cavetown
Sorry, you missed this event.
Check out other similar events on TicketWeb.
Indie pop quartet, Peach Pit found success in February of 2017 when their self-titled track, "Peach Pit" blew up on the Internet. The group quickly started to amass an international fan base and booking requests followed.

Melding teenage angst with bummer summer vibes have them sounding somewhere between Mac Demarco and Homeshake with their laid-back vibe and lush lead vocals.

Peach Pit's renowned music videos, quirky online persona and campy norm-core uniforms have ignited a highly engaged fan base. They've now released their debut LP, "Being So Normal" on the Vancouver based indie label Kingfisher Bluez in September of 2017.

Robin Skinner makes music by himself, in his bedroom under the name CAVETOWN, but his songs belong to the world.
Fans see themselves in Skinner's music: tales of love and loss, of yearning to make sense of life. For three minutes at a time, listeners feel less alone inside his songs, finding comfort in times of chaos and confusion.
Cavetown's fourth album, LEMON BOY, puts Skinner's effortless, bright melodies and economic songwriting on full display. From the looping folk-pop title track (with an inventive music video that's racked up 1.2 million YouTube views) to the uke-meets-electronica "Fool" and jazzy "888," it's an intimate, calming collection that displays a songwriting craft far beyond his years. Most importantly, it's from the heart.
Tue May 29 2018 7:30 PM - 11:00 PM
Scala
London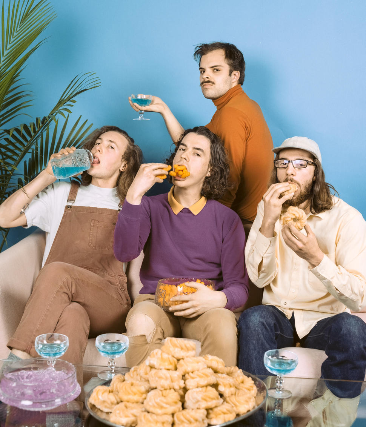 Sorry, you missed this event.
Check out other similar events on TicketWeb.
ID Required
Ages 16+
DHP Presents
Peach Pit
+ Cavetown