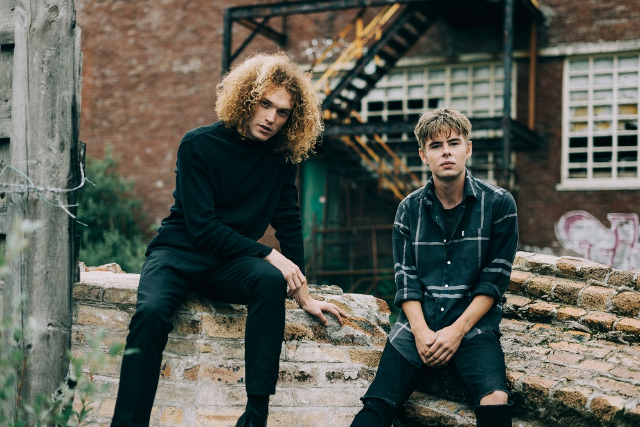 Mon Mar 4 2019
7:00 PM - 11:00 PM
162 Cowley Rd
Oxford OX4 1UE
Under 14s with an adult
Ages 8+
Live Nation Presents
Seafret
Seafret have come full circle. The Northern duo – Jack Sedman and Harry Draper – took on the world, releasing debut album 'Tell Me It's Real' in 2016. It's a record dominated by their move to London, signing to a major label, and plunging head-first into an industry they could scarcely understand.

Now it's just them. Seizing their independence, the pair have returned to their hometown of Bridlington to work on something fresh, something new, something true to themselves. "I strongly believe that we've needed everything that's happened to us," insists Jack. "We needed to move down there, we needed to move away from home, be independent, and survive in London… We needed all that. We're back here now… we're like homing pigeons!"

Staying off-grid, Seafret left fans in anticipation for their next move. "We've been in the studio a lot, we've been writing all the time," reveals Harry. "We just wanted to come off the boil a little bit. We were going flat out."

"That's why we haven't rushed into anything," his bandmate adds. "We've always been writing, but right now it feels like we are in control, and it all feels right. It just made it all a bit fresher for us and it shows in the songs, I think. There's a real progression from the first record which is a nice feeling."

New EP 'Monsters' was produced – and largely written – in Glasgow alongside producer Ross Hamilton, a figure whose quiet involvement helped spur on their debut LP. The material extends outwards in different ways – still resolutely Seafret, it incorporates darker moods, different instrumentation, all achieved in an incredibly natural way.

Jack explains: "Whereas before we were shut in a box where we wanted it stripped and acoustic, now we're into a lot of different music. We listen to all different kinds of stuff we never used to."

"Our songs develop naturally," Harry says, "and they're all quite different. It shows off different parts of the types of music we're working on – from rock to more electronic sounds, with heavier samples. It's part of what's to come from the next record."

It's a shift in approach, but also a shift in mood. Seafret feel that little bit more relaxed, but also more determined. "The first album was inspired by moving away and missing everything. But then we've come back, so this album will be different. The tunes are different. The tunes are exciting."

Removing themselves from the corporate machine, Seafret aren't answerable to anyone but themselves. "We've always tried to rebel against that," Jack insists. "As soon as we came out of that pressurised zone I just started writing songs, because I knew I didn't have anyone telling us to write songs – I was just doing it for me."

It's a return to DIY ethics, something Harry embraces. "The whole process has felt much more rewarding as we've really been hands-on and decided what's going on," he says. "We've had to organise it all. Everything that happens – even artwork, social media, all that stuff – we're not paying anyone to do it any more. Everything we put out has been hand-crafted."

The duo have never been so productive, and so in-demand; a handful of live shows will see out the summer, before Seafret begin to bring their new album into focus. "It makes you work harder," Harry says. "And actually it's freeing as an artist to know you're just writing the songs because you want to write the songs".

"And you'll be playing those songs for the rest of your life!" Jack interjects. "That's why you have to be careful with what you release."

"That's the position we're in right now," his band mate nods. "We both love and cherish what we've made. I can't wait to get back out on the road – it's been too long!"

"People expect me to be wearing a cable-knit jumper, and have my finger in my ear when I'm singing," laughs Glenn Rosborough, thinking of what people assume of a solo artist. "That's not me - I was raised on Nirvana."

Leave your misconceptions at the door when it comes to Rosborough. Here you'll find none of the twee or comfortable affectations that come with so many of his guitar-slung solo peers. Loaded with an alternative grit but lifted by soaring, universal and cinematic soundscapes, Rosborough shares far more of the the sound and spirit of the likes of Jeff Buckley, early Suede and peak Radiohead than he does with his other male solo contemporaries.

"Anyone who comes to the shows isn't expecting it to be as big or aggressive as it is," he admits. "I like that. People are happily surprised. I just try to be as genuine as possible and it just seems to pay off."

Nothing is contrived for Rosborough. From his musical childhood and cutting his teeth in the vibrant but isolated scene of his hometown in Derry, to landing a deal with Ignition Records and garnering acclaim and radioplay for his lush debut single 'Burn Blue', his every move has been driven by his love for music alone. No wonder that in just three months, he's become one of Ireland's fastest rising stars. Authenticity comes effortlessly when this is the only thing you were born to do.

"I remember being about four-years-old, sitting on my dad's knee and listening to REM - that's when music first really hit me," recalls Rosborough. "I was quite lucky because both of my parents are huge music fans. In our house, music was like a religion - where David Bowie was Jesus and Bruce Springsteen was Moses. My parents never said 'turn that down', it was always 'turn it up'."

Then one day when he was 10-years-old, he found an acoustic guitar lying around in a spare room next to a book of chords. From there, he was writing his own songs by the age of 11 and gigging by 12 - being snuck through the back doors of pubs for open mic nights, before he and his friends were setting up their own DIY nights in any place they could find.

"It suited me, and suited the way I was. I'm from Derry, which isn't really the land of opportunity. It was as feasible a career choice as wanting to be a lawyer."

His musical growth was fuelled by his love for anything "dark and subversive", from Kate Bush, Peter Gabriel and Tom Waits to The Mars Volta, Black Sabbath and Bjork. But it was their energy and idiosyncrasies that inspired him. The young songwriter was hellbent on finding his own sound.

"Bowie's still a huge one for me too," Rosborough admits. "I wouldn't write anything that sounds like him, but just his approach to creativity. That spirit of constantly doing things. I have to live like that or I'd go crazy."

He'll also be the first to admit that a rebellious streak runs in the blood, as it does with anyone who felt like they were set apart from everything else in Derry. "We do have rebellious element," he laughs. "These days, music seems like a bunch of nice people showing up at a cake sale at times. I need something that's got that grit and doesn't conform - that shake things up."

With the approach of having "no borders and nothing to consider" with his music, Rosborough has been naturally writing one song per day. Lyrically inspired by watching or imagining movie scenes, it all adds up to music with an utterly transformative and vivid effect. "Some songs make you feel like time has stopped, and some songs make you feel like you've been on a three year journey. I love how it warps your perception."

Now signed to Ignition Records, Rosborough has been lighting up the airwaves and charming over the press in his native Ireland. "Jaw dropping" was how Ulster's Daily Mirror described 'Burn Blue', before naming it as their No.1 track of 2017. As well as winning airplay and support from every major Irish network and stunning the Other Voices festival alongside Loyle Carner and Django Django, in just three months he's set hearts and minds ablaze in his home country.

Now, he now sets his sights on the rest of the world. Having previously hit the road with Mew, DMAs and Seafret, he kicked off 2018 with a quick Irish victory lap of select dates before warming up for a summer of festival madness with an upcoming UK tour with Neon Waltz - and by dropping his debut UK single 'Another Lesson'. It's the perfect song to launch him, as it contains all the cinematic, multi-instrumental grace that makes Rosborough so arresting, as well his knack of "that surge where excitement meets anxiety".

"It was a house party, we'd been up all night and everybody fell out with each other about something that no one remembers," he recalls of the song's inspiration. "You know those fights where there's just a really bad vibe and things just go a bit weird? The stuff that people were choosing to say to each other was stranger and they never thought about it until the next day when the alcohol had worn off. It's about that human capability of having control then losing control. Life's about choices. You can make excuses or take responsibility for how you interact with the world. Not allowing yourself to get sucked into negativity in life is the best thing you can do."

On stage, his energy is unparalleled (constantly "pushing himself to the point where it hurts" to embody the song), but he's just as home in the studio. So much so, that his debut album should hopefully be upon us very soon. If there's any justice in the world, it'll be a landmark record that sits his name alongside the alternative legends who inspired him, but his own ambitions are much more humble than that.

"I just want to create what I create," concludes Rosborough. "Writing feels like you're chasing a ghost that doesn't exist. Every time I write something, I feel like i'm closer to finding it. I'll probably be chasing it for the rest of my life."

Long may he continue to share his gift. Rosborough is after all, so much more than 'just another singer-songwriter'.
Live Nation Presents
Seafret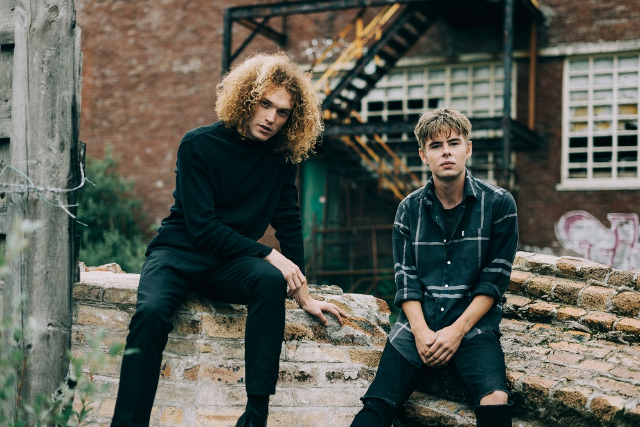 Under 14s with an adult
Ages 8+