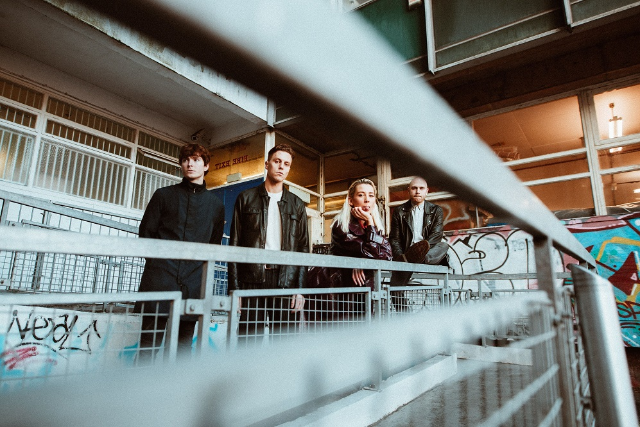 Thu Nov 21 2019
7:30 PM - 11:00 PM
Oxford Rd
Manchester M13 9PR
Under 14s with an adult 18+
All Ages
Support: Zuzu + Rusalka
Sorry, there are currently no tickets available through TicketWeb.
Please check back later.
In the space of just one full single, Brighton quartet YONAKA have powered towards nationwide attention. The reaction after they uploaded their first track 'Run' to SoundCloud was phenomenal, as it was picked up for Radio 1 airplay without any promotion whatsoever. It was followed with their first full single 'Ignorance' which was released on Phil Taggart's Hometown Records and continued to amplify the growing acclaim that has flowed their way. Shows alongside Drenge, Killing Joke and Demob Happy, as well as festivals including Radio 1's Big Weekend and Truck also helped to spread their gospel.

YONAKA's sound is one that sprawls ambitiously across music's eclectic history: there's exhilaratingly garage-rock exuberance; the thunderous loud/quiet/loud dynamics of Nirvana; heavy duty rhythms inspired by hip-hop; and soaring hooks that recall the joyous pop of The Marvellettes and the sinister storytelling of The Shangri-Las. As DIY concluded: "They're a fascinating conundrum, clashing soul with all-out hedonism like Alabama Shakes on a rampage."

Standing centre-stage is vocalist Theresa Jarvis who switches confidently between beguiling soul and an intense, anguished howl. A tumultuous whirlwind of energy, her stage presence offers YONAKA a bewitching focal point that sets them apart from the pack.

Prior to meeting at college in Brighton, the rest of the band came from diverse musical backgrounds. Guitarist George Edwards had planned to move to America to pursue a career in hockey, but when injury ruined that plan he instead focused his energies in music. Bassist Alex Crosby started out playing in heavier prog and instrumental bands back home in Essex before experimenting with other music after relocating to Brighton. YONAKA are completed by Robert Mason, whose early interest in the likes of Iron Maiden and AC/DC inspired him to start playing the drums. He soon discovered that such a physically demanding passion offered a natural counterpoint to his childhood hyperactivity.

The four young musicians bonded over a desire to do something very different to that of their classmates. "We were surrounded by a lot of musicians who were very flashy and very muso," says Crosby. "It was obvious that we all wanted to do the exact opposite to that."

"It sounds way better if you leave room for each other," adds Jarvis. "It's about supporting each other rather than standing out."

After the progress made with 'Run' (which was recorded in Crosby's bedroom) and 'Ignorance', YONAKA's next single 'Drongo' takes an equally uncompromising stance. Produced by Ross Orton (Arctic Monkeys, The Horrors), its YONAKA's heaviest track to date.

"It's about the whole playground of desire," explains Jarvis. "You don't really want it, but you're pushing it; then you get it, but you don't want it. It's about being under someone's hold and there are a lot of contrasting emotions."

Named after the Japanese word for midnight – an atmospherically apt moniker if ever there was one – YONAKA will continue to develop according to the subconsciously crafted plans of its members. "It's all really organic," declares Jarvis. "We don't want to just jump on a bandwagon. The music is real because it comes entirely from us."


Zuzu is the definition of a millennial artist; a visibly confident front person, songwriter, producer, director, actor and comic book illustrator; starring and orchestrating all her videos, recording a considerable amount of her music at her home studio in Liverpool.

Her boundary-pushing mentality feeds into the psyche of the city which has long been imbued with a spirit of fierce independence, unwavering loyalty and creative genius. All the same magic that defined the likes of The La's, Echo & The Bunnymen, The Zutons, The Coral and Cast are visible in Zuzu's music, which, to some degree, are indebted to her surroundings; a city of jesters, jongleurs, troubadours, artists, poets and visionaries.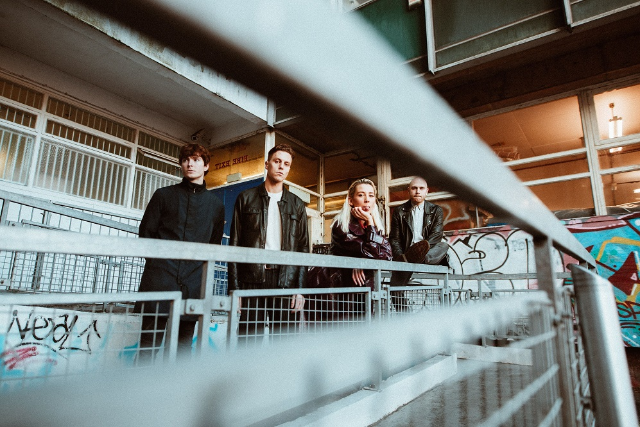 Sorry, there are currently no tickets available through TicketWeb.
Please check back later.
Under 14s with an adult 18+
All Ages